The 2018 Indie Music Channel Awards took place in Los Angeles.  We were nominated for Americana Band of the Year.  WE WON!!!  WOOHOOO!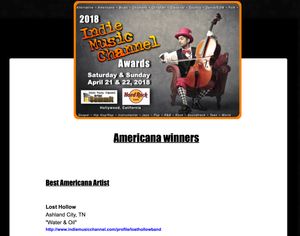 But then, much to our surprise, we found out that we actually won a second award!  Best New Emerging Act!  Double WOOHOOO!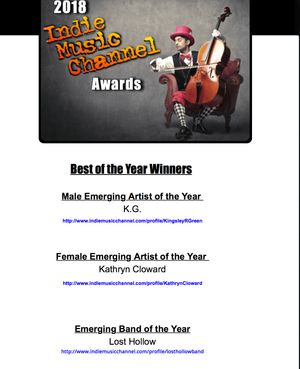 Many thanks to everyone that believes in Lost Hollow.  And many thanks to the Indie Music Channel and Christopher Ewing!