The journey continues...The next morning we met TR and he took us around Moate.  We went to a beautiful museum on the history of Irish music.  What a gorgeous place.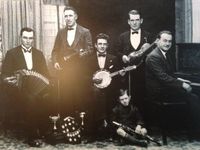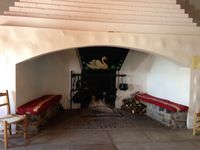 The ladies that run it were just lovely.  Took the time to show us around.  We can't wait to go back on our next trip to Ireland and take in a great show!
Said our good-bye's and headed out to Portlaoise.  We set Sally Sat Nav to the pub...question was...would we find
Ramsbottoms Pub
.  Our pattern with the Sat Nav was not the best...There is NO way it could have been us??!!!
We ended up in a beautiful little town.  What we thought was Portlaoise, with a Ramsbottoms Pub.   Just not the right one.  Who would have known there were 2. 
Finding the wrong pub was worth the trip.  Just across the yard was this beautiful little church and a ruin next to it.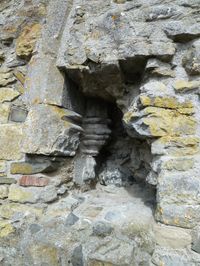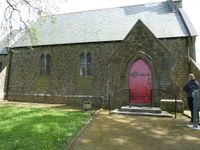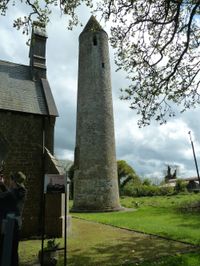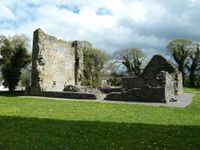 I do have one question...I have NO idea what this statue is...If anyone can help me with this, I would much appreciate it.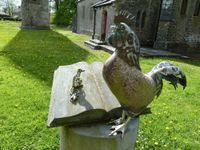 After picture taking time, we headed over to Portlaoise proper.  
We found the correct pub.  Headed to our hotel then walked back to do our sound check.  Met Pam Jackson, who opened up for us, with Eamon Dunne on guitar.  Set up, ran through sound check with Tommy and Taylor.  What a fantastic gig!  We had a blast.  Such an amazing show.  Amazing audience and amazing response.  We had a few requests...One was to sing John Denver.  Thank goodness for iPhone and lyrics.  We also had a request to sing, Falling Slowly.  Very cool!  
The best part is we made new friends.  I love that we are able to make friends and gain new fans and keep in touch via FB, IG and other social media.  Keeps us connected until our next trip!