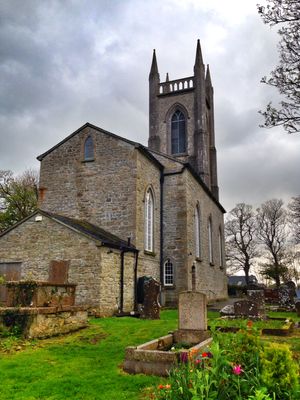 After Ramsbottoms, we got up and headed to Grange, Sliago.  Set our Sat Nav and headed out to Barry's Public House.  A very cool listening room venue.  We got there and had some time to spare while they were setting up at the venue.  We met  
Tommy Rosney
, from Highland Radio and he took us to the church (above) where 
William Butler Yeats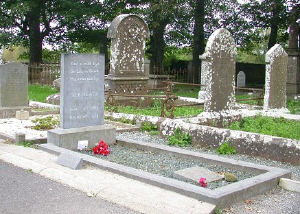 is buried.  Here is a little info: The famous Irish playwright and poet was born in Dublin in 1865. His father and brother were both painters, and the young W.B. began his artistic career at the Dublin School of Art, but by his early 20s he realized his passion was not for painting but for words. During his early literary career, he was inspired by Irish folklore; later, he became influenced by (and concerned about) politics and government in Ireland. He died in France in 1939 and was originally buried there, but in 1948 his body was exhumed and his remains were buried in the Drumcliff Churchyard in Sligo, where his grandfather had been rector in the 1800s. Yeats had requested that he be buried within sight of Ben Bulben. The inscription on his headstone was written by Yeats himself, and reads: "Cast a cold Eye/On Life, on Death./Horseman, pass by."
Then we headed back to the venue and did our sound check, went across the street and had a lovely meal.  Back to the venue.  Where we met the lovely
Beverley Springer
, from Highland Radio.  
People came.  It wasn't a large crowd as the next morning was the 'Darkness into Light' Race.  It is a very cool race for suicide prevention.  Starting at 4.15 am, and crossing the line just as dawn is breaking.  It is an annual 5km walk/run.  Celebrated it's 7th year at 80 venues across Ireland and beyond.  So, many people went to bed early, because they were signed up for the race.
Though it wasn't a huge crowd, it was one of the best crowds!  Check out these pics I "borrowed from Tommy Rosney...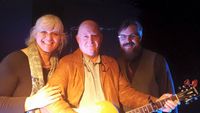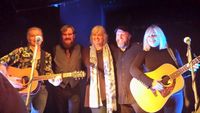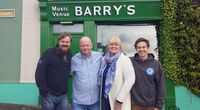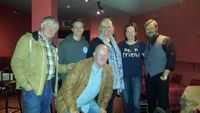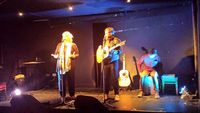 A very cool story, there was a couple there, and the woman, a nurse, went to nursing school with Beverley.  They hadn't seen each other in like 20 years, until this night.  It was a fun reunion to watch!!!  I was so glad that we were the reason that they both were there.  We and a blast getting to know them after the show.  Speaking of show.  This one was magical!  Oh my gosh, we had an amazing time!  It was one of our favorite shows!  The sad thing is, is that in looking at Facebook, I see that Barry's Public House is permanently closed.  So very sad.  Please someone fill me in on this.  I hope that it will open up again.