Brixworth Nursery Farm is one of our favorite places ever. Located in Northampton, United Kingdom.  It is owned and run by our good friends Rachael and Christian. We have been good friends with them for over 10 years.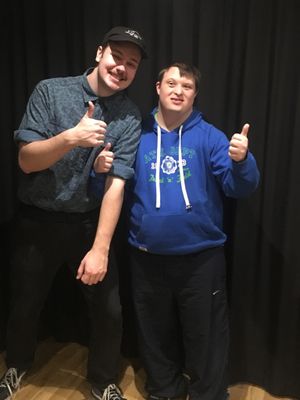 BNF is a facility for adults with special needs. How cool is that?  
Monday through Friday, some alternating days, there are about 50 clients that are at the farm.
Being a farm, they have animals, chickens, goats, a horse and pony, pigs, peacock and peahen, plants, even a bug hotel, which the clients helped to build! 
The clients help tend to the animals and tend to the plants.  
They have an exercise room, a day room, arts and crafts, dance, movies, relaxation room, kitchen. Plus they take the clients on outings. There is so much for the clients to do.  Seriously, this facility is awesome!!!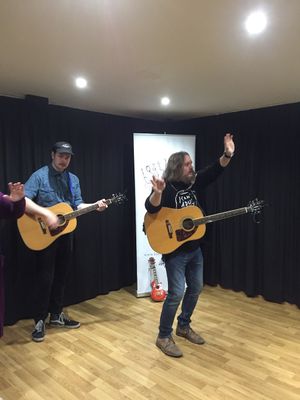 We were in the UK for the C2C Festival at the 02, we had the opportunity to sing for the clients of Brixworth Nursery Farm.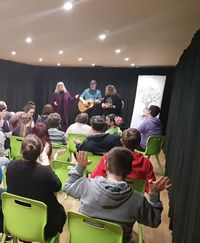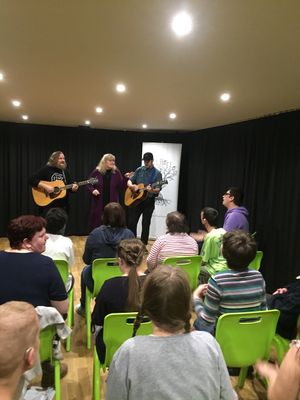 Best Audience!!!  We walked in to them chanting "Lost Hollow, Lost Hollow!"  
They sang with us on our songs, such joy and enthusiasm!
We loved every minute with them!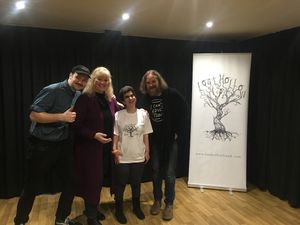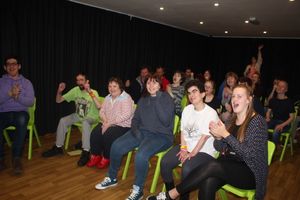 We love BNF and we love the clients.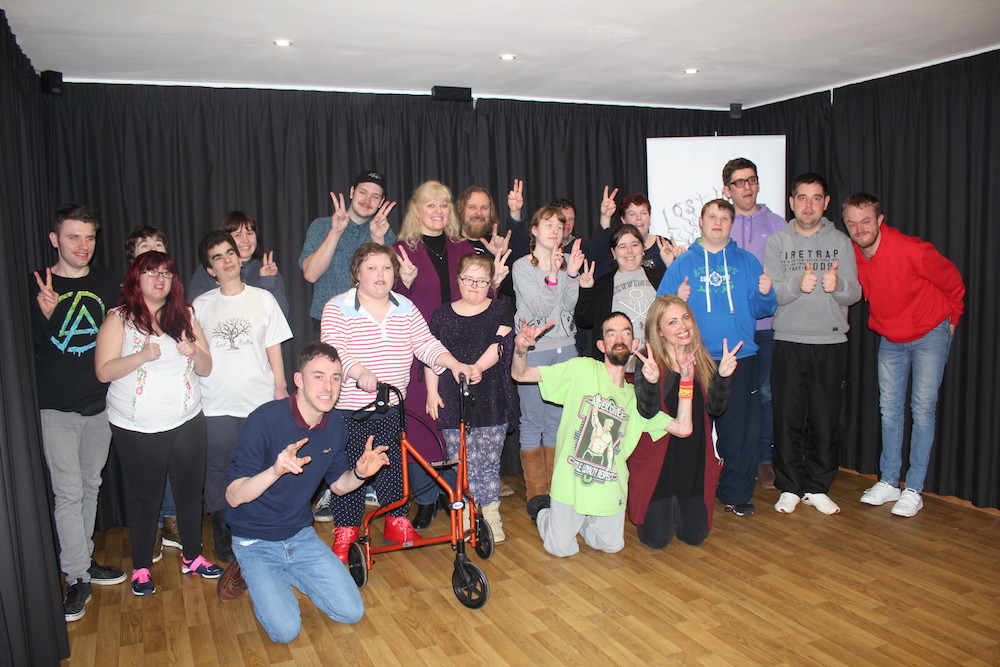 We can't wait to come back!!!