After C2C in March, we knew it was crazy, but we had to come back in the summer for a tour.  Over the many trips we have come, just Tom and I, we brought Anya, our oldest, our 2 oldest sons, Taylor and Kieran, but we have never brought our youngest 3.  When you have a large family of 6 kiddos, flying everyone has never been anything we have attempted to do.  That is a dream of mine for us to do a tour with all 6 of our very talented children with us…That is for another day. 
So, on this trip we decided to take the plunge, pray for money for plane tickets and gigs and bring Lily, Maggie and Rowan. 
  Maggie and Lily have flown on a plane when they were babies, so they have no recollection, and Rowan has never been on a plane.  Can you believe for our first trip with them, we flew them across the Atlantic Ocean to England???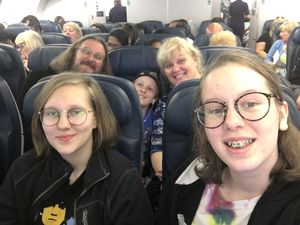 We also were crazy enough to make this a 3 ½ week tour, with the first 6 days a tourist'y vacation. 
We arrived in London, packed into our car and drove to Canterbury for 2 nights.  What a lovely city.  The Canterbury Cathedrial  was just gorgeous and just enormous.  The village of Canterbury is very old and just beautiful.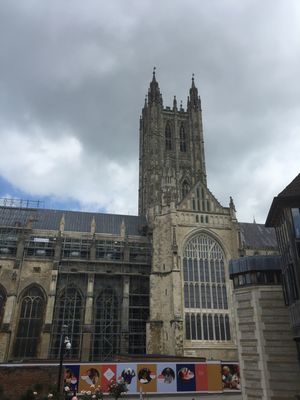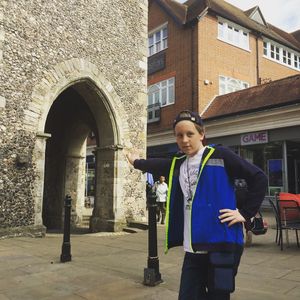 From there we headed to Wiltshire, to show the kids, Castle Combe and Lacock.  2 stunningly gorgeous villages.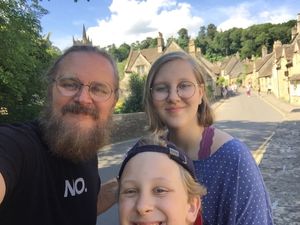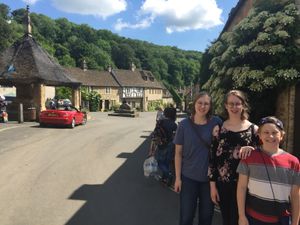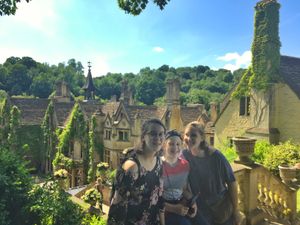 From there we finally made the drive to Cornwall!!  We are huge Doc Martin fans, so to make the pilgrimage has been on our bucket list.  We met our friend, Suzie Mac in Port Isaac, had a fab lunch.  If you've never watched the show Doc Martin, you're in for a treat.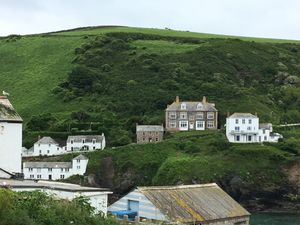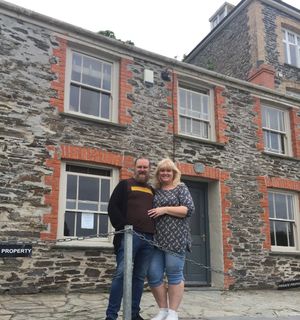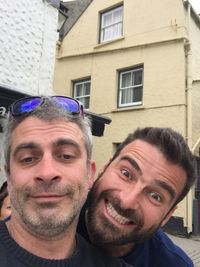 Look at Tom and I at Doc Martin's house!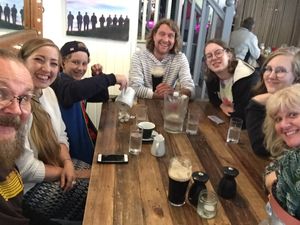 These fine gents above took 'our' pic of us, but not before blessing us with a very nice selfie!  Haha!!   
From there we went to Stonehenge.  Such an amazing, ancient place filled with mystery.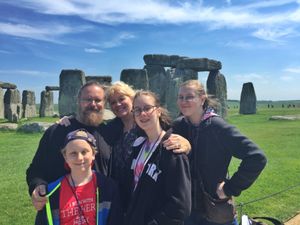 We also stayed in Salisbury, another very old city with a massive Cathedral and a beautiful medieval market place and village around the cathedral.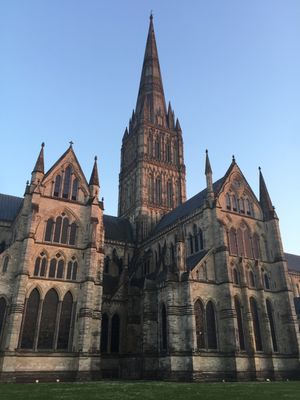 Tom and Rowan went for an explore while me and the girls took a well deserved nap. They managed to find a 700 year old pub, where Tom had a pint of his favorite Guinness, and Rowan had a Coke, of course. 
It was an fun, whirlwind jam packed 6 days!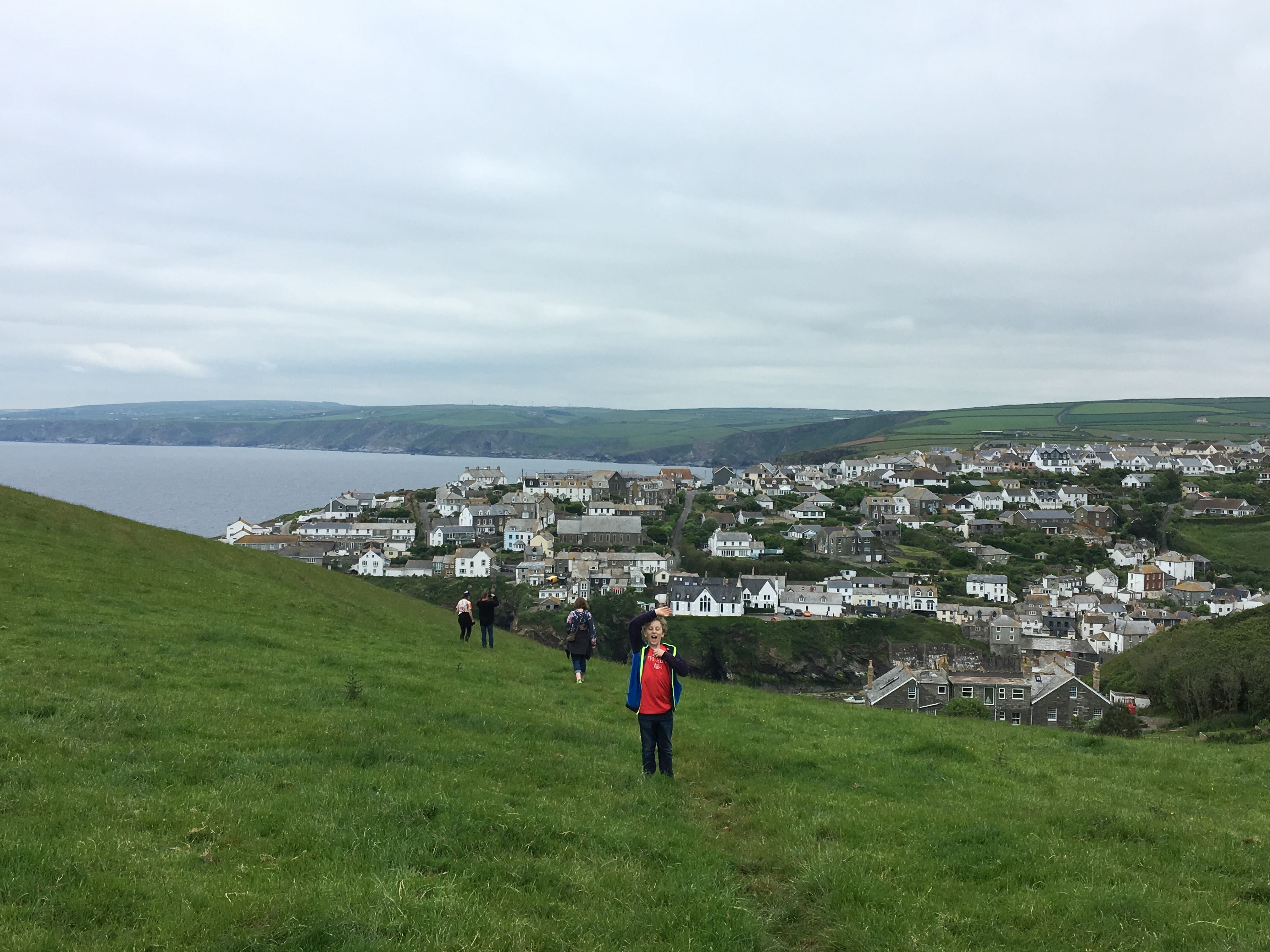 In the next blogs, we'll delve into week 2, starting with shows!!