Welcome to our page!  We're glad you're here!  We are an indie alt/folk band from Nashville, Tn.  Enjoy perusing.  Please sign up for the latest with Lost Hollow, become a Hollower!   Thanks so much for visiting our site! 

Latest Video!
Please like and share!
In October, 2019 Lor and I took a couple of our kids to the UK to do some radio promotion for the new record. A good friend, Seimon Pugh-Jones got us accomodations for 3 days at 5 Cwmdonkin Drive, the home of the famous Welsh Poet, Dylan Thomas.
This beautiful, historical location is the backdrop for our new video, 'Oh Heart'. The video was the brainchild of Seimon, also the videographer. It was filmed in Swansea, Wales at the Dylan Thomas house as well as at an breathtaking beach location called Ferryside. Not only is there a castle ruin on the hillside, but a gorgeous multi colored shipwreck lay on the beach.
While we were filming, our rambunctious 12 year old found a heart shaped rock and ran over to show us. Being a bit heavy for even him to lug around, Rowan put the rock in the anchor port on the ship. As we were wrapping up filming, I looked at the rock and called Seimon over. "Look Seimon, the hole makes an "O" and the rock is the heart!" "Oh Heart!" Seimon replied in his thick Welsh accent, "Now that's art!" He got his camera and tripod back out.
It became the opening scene for the video.
We're so grateful to Seimon for making this vision a reality. We're also grateful to the folks that keep Lost Hollow moving forward, namely the fans and supporters. Thank you from the bottom of our hearts .
Oh Heart is written by Tommy Harden, Lorrie Harden, Kellys Collins, and Jeff Smith.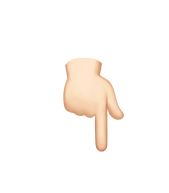 "

"DUDE…….! Blown. AWAY....sheeeeezzzzee....my thought progression as I listened: 1st song-"CUTE! FUN!" 2nd song: "I'm so diggin this! Can't stop tapping my feet!" 3rd song: "Ok I'm in love with these people.." 4th song: when that 3rd harmony came in I had a serious time getting my hair to lay back down...and then by Falling, I think I may have levitated...amazing is an over used word, but not here...what a sound..gotta find more of their stuff...thanks for sharing! .....youre going to want to listen to this!"
— fan